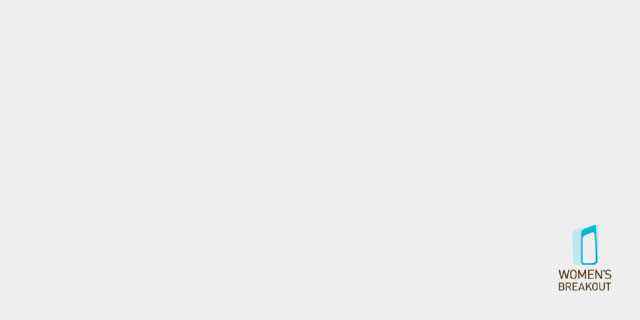 Women, Crime and Criminal Justice Practice: Diversity, Diversion, Desistance and Dignity
10–12 January 2012
In collaboration with Women's Breakout, UK
Venue:
Institute of Criminology & Faculty of Law, Sidgwick Site, Cambridge, CB3 9DA, UK.
This conference follows on from two previous and very successful international conferences on 'Women, Crime and Criminal Justice' which took place in Prato, Italy, in 2004 and 2007.
In view of the Corston Review of Vulnerable Women in the Criminal Justice System and everything that has taken place since in terms of the development of Community Programmes (one-stop shops included), it is obviously timely that the forthcoming conference will take place in England and Wales.
Aims & Objectives
Aims: The main aim of this conference is to share learning and best practice in recognising the diverse needs of women, and the need to de-escalate both the pressures which lead towards crime and the steps towards custody; thus diversion from both crime and custody and desistance in terms of what might help women's pathways away from crime. This involves considerations of dignity in attempting to meet women 'where they are' and to respond to women's real needs.
Objectives: sharing learning in an international audience of policy-makers, practitioners and academics setting developments in the UK in a theoretical context and exploring human rights and other related issues such as the gender duty enshrined in UK legislation highlighting challenges regarding both the implementation and evaluation of policy and practice in regard to women offenders in a context of international fiscal and other challenges which may dilute the focus on women examining how new initiatives for women in prisons and in community can be sustained
Key Themes
Innovations in policy and practice (in pre-court procedures, the community and in prisons) The sentencing of women (including young women, and migrant workers who may have been part of trafficking processes) Theoretical perspectives on women, crime and justice (pathways into and out of crime) Women as victims and offenders: needs, rights and justice Dimensions of diversity (including mental health issues and Black and Minority Ethnic Group issues) Evaluating women's community services – how best to do evaluations? Children and health Domestic violence The needs of young women offenders and ways of addressing them; the needs of elderly women offenders and ways of addressing them
Speakers and other contributor
Speakers will include Frances Flaxington (former head of the UK Government's Criminal Justice Women's Strategy Team, Ministry of Justice) Kelly Hannah Moffat (international academic from Canada), Barbara Bloom and Stephanie Covington (consultant academics/practitioners from the USA), and Kim Pate (Elizabeth Fry Societies, Canada). There will be major contributions from Women's Breakout UK, and from key practitioners and 'leads' in sentencing, prisons, mental health, and community penalties, and from others such as Carol Hedderman (Leicester University), Gill McIvor and Margaret Malloch (University of Stirling), Linda Moore (University of Ulster), Michelle Burman (University of Glasgow), Dame Anne Owers (former Chief Inspector of Prisons, tbc), Nancy Loucks (Families Outside), Gilly Sharpe (University of Sheffield), Anthea Hucklesby (University of Leeds), Deborah Coles (INQUEST), Kim Pate (Canada, Elizabeth Fry Societies), Nicky Padfield (University of Cambridge) and Loraine Gelsthorpe (University of Cambridge).
Participants will be a mix of practitioners, policy-makers, sentencers, and academics. We are particularly keen to involve policy-makers, sentencers and practitioners. The conference will include a performance by Clean Break and hopefully an exhibition of women's art (tbc).
We are anticipating that between 100 and 120 delegates will attend. An evening reception will be held in Pembroke College – the third oldest college in Cambridge (1347). It is hoped that as many participants as possible will be able to attend all three days of the conference, but day registration will also be available. Costs are deliberately being kept low so as to be inclusive, and accommodation will be available in Pembroke College at low cost (though participants can obviously choose to book accommodation in local hotels and guest houses also).
CALL for PAPERS/Presentations: Whilst a number of speakers and presentations have already been arranged, there will also be an open call for papers and presentations for the parallel panels. The first call is now open with a closing date of 14th October 2011.
We look forward to welcoming you to this conference. Registration has now closed but if you have any queries about an existing booking please contact Professor Loraine Gelsthorpe, conference convenor, at wccjp.conference@crim.cam.ac.uk.
Organising Committee:
Loraine Gelsthorpe (Convenor) Institute of Criminology, University of Cambridge
Di Askwith Criminal Justice Women's Policy Team, Ministry of Justice
Carol Hedderman University of Leicester
Anthea Hucklesby University of Leeds
Gill McIvor University of Stirling
Elaine Player King's College, University of London
Jackie Russell Women's Breakout UK
Gilly Sharpe University of Sheffield
Rosemary Sheehan (Continuity Advisor) Monash University, Australia
This conference has received generous sponsorship from Women's Breakout UK, Pembroke College, Cambridge, the Institute of Criminology, University of Cambridge, and the Department of Criminology, University of Leicester.