Overview
The MPhil in Criminology provides a foundational education in prominent criminological theories, research methods, and areas of criminological knowledge. Compulsory modules on criminological theories and research methods familiarise students with historic and contemporary criminological thinking and research. A variety of optional seminars are on offer each year covering a wide range of criminological topics.
The MPhil in Criminology does not require empirical research as part of the final dissertation and therefore does not include the practical training in research methods which is offered through the MPhil in Criminological Research.
---
For further information contact the Graduate Administrator: Ms Charlotte Dove
---
Aims of the MPhil in Criminology
This course aims to:
Offer an up-to-date and high quality degree course, introducing students to some of the most important theory, methods and research in criminology.

Provide a solid foundation of knowledge and methodological skills to those who wish to work in a wide range of criminal justice agencies, the legal profession, or other professional or voluntary organisation.
---
Core knowledge students should acquire
An understanding of core

criminological and criminal justice theories.

A critical awareness of current problems and debates within the field.

Skills to critically evaluate theoretical and empirical literature relevant to criminological and criminal justice research.

The ability to synthesize and apply criminological knowledge in new contexts or to new issues.

The ability to use theoretical knowledge creatively and independently to guide their work.

Skills in communicating criminological knowledge to specialist and nonspecialist audiences.
---
Research methods students should acquire
A comprehensive understanding of qualitative and quantitative research methods used in criminology.

The ability to use acquired knowledge to propose new hypotheses and identify and address research problems.

The ability to critically assess research designs.

The ability to apply research competencies to practical issues.

The ability to independently acquire and interpret additional knowledge relating to research.

An understanding of the quality of work required to satisfy peer review.
---
Study
The MPhil in Criminology is structured around:
Two teaching Terms, in which students attend two core courses ( Criminological Theories and Criminological Research Methods) and three optional courses, and
One research term devoted to the preparation of a dissertation.
---
Supervision
Each student will be assigned a supervisor. The main role of the supervisor is to provide general academic advice to students, and subject-specific advice relating to the dissertation.
---
Assessment
Essays 
MPhil in Criminology students must submit four essays, each of no more than 3,000 words, on topics which the student will choose from lists announced by the examiners. These include one criminological theories essay, and three optional course essays, each relating to a different optional course the student has attended.
MPhil in Criminology students must also submit one criminological research methods exercise relating to the core course in Criminological Research Methods which may comprise different elements including a written exercise of not more than 3,000 words. 
---
Thesis
MPhil in Criminology students complete one dissertation of between 15,000 and 18,000 words on a criminological topic chosen by the student. Students are expected to demonstrate, via the dissertation, a critical understanding of research principles.
Each student is also required to give a short presentation on their dissertation topic. 
---
Continuation
The Institute strongly recommends that students who aim to progress to a PhD apply for the MPhil in Criminological Research in the first instance.
Continuation to the PhD programme involves a separate application process, undertaken during the MPhil year. Prospective PhD students are encouraged to discuss their plans with their MPhil supervisor as early as possible during the MPhil year. 

Applications for entry in 2023/24 will open on 15th September 2022
---
Applications
Applicants are referred to the relevant sections of the University's Postgraduate Admissions Office website. 
Please note that is not necessary to submit an application to both MPhil programmes as the entry requirements are the same. 
The Institute strongly recommends that students who aim to progress to a PhD apply for the MPhil in Criminological Research in the first instance. Continuation to the PhD programme involves a separate application process, undertaken during the MPhil year. 
---
Supporting documents
Applicants will need to provide the following documents when applying for the MPhil in Criminology or the MPhil in Criminological Research. Please see the Postgraduate Admissions website for further details.
CV/resume
Reasons for applying 
Statement of interest 
Sample of academic written work. This should be a dissertation chapter, essay or another piece of writing that you feel shows your suitability for the course. The suggested word length is between 1500 and 5000 words.
Applicants for the Gates Scholarships will need to provide details of an additional referee who can provide a personal reference.
---
When will I receive a decision?
Applications are considered as they are received and some early offers are made; however, the majority of decisions are made after the main funding deadline, in January and February. An interview may take place in borderline cases, or if the admissions panel require further information to make an assessment of the application. Applicants will be notified as soon as their application has been evaluated, if it has been accepted, rejected, or put on hold. Applications that are put on hold will be assessed as a gathered field in April, after the application deadline.
The Department is subject to restrictions on the number of offers it can make for these courses and whilst in some cases a decision on an application will be made following the first review, in a large number of cases an application will be held for re-consideration at a later stage. This may mean that a decision on your application is not taken until after the closing date for applications to the course. 
---
Applicant FAQs
The Postgraduate Admissions Office has a comprehensive list of Frequently Asked Questions relating to the applications process. Please refer to these while making your application and throughout the process of applying.
An honours degree with at least a high II.i (67 per cent) from a UK university or equivalent from another institution (GPA 3.6/4 in the United States), preferably in a social science discipline, although applicants from other disciplines will also be considered.
If your degree is not from the UK, please check the International Qualifications section of the Postgraduate Admissions website to find the equivalent in your country.
Funding Deadlines
Funding deadline for entry in October 2023 is 5 January 2023
---
Application Deadline 
31 March 2023 for entry in October 2023
If you wish to be considered for funding you must submit your application by 5 January 2023 (or 12 October 2022 if you are a USA citizen resident in the USA, and wish to be considered for Gates funding)
Full details on course fees can be found at the Postgraduate Admissions website.
When considering applying for a course consider the living costs as well as the course fees required during your time here. The finance overview will help you calculate your costs.
There are many funding opportunities at Cambridge from a wide variety of sources including the Cambridge Trusts, Gates Cambridge, Colleges, Research Councils and central University funds. Eligibility for the funds can be based on what course you are studying, your country of origin, or other criteria.
The Postgraduate Admissions Website has detailed information about these funding opportunities. This includes information about eligibility, how to apply and application deadlines.
There is also a funding search tool which will help you identify possibly funding opportunities.
You are also advised to do your own research on other funding sources, including the Colleges. Competition for funding is high so we strongly advise that you apply for as many funding opportunities as possible, to maximise the chance of success.
On our funding page we have highlighted some funding opportunities where our students have achieved success in previous years.
---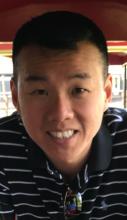 Eng Seng - MPhil in Criminology
"It was a wonderful year for us - my 3 year old twins and wife enjoyed life here as much as I did. The university accommodation was comfortable and safe, and the MPhil programme was intellectually stimulating and enriching. We had students from all five continents and the exchange of ideas and perspectives were incredibly diverse and meaningful.  I particularly liked the optional modules, where the smaller class size allowed us to discuss, learn and dive deeper into issues.  Lecturers and Institute staff were very helpful and understanding.  Overall, the programme was very well planned and paced, and there were ample opportunities to travel around with my family."
---

Atticus DeProspo - MPhil in Criminology
"I am a Bill Gates-Cambridge Scholar from the United States, who studied Criminology at the Institute of Criminology, University of Cambridge during the 2017-2018 academic year. I conducted research under the supervision of Professor Loraine Gelsthorpe on interrogating police officers suspected of misconduct in the United States. My coursework in criminological research methods and criminological theories helped prepare me to critically analyze police handbook and training materials related to police interrogation techniques. I enjoyed the taught and research aspects of the Criminology program, as I was able to improve my research skills through the courses and then I had the opportunity to apply those research skills in an area of interest to me through my dissertation.  I entered the Criminology program to improve my research and analytical abilities, so I could use these skills as I pursue a career as a lawyer in the United States."