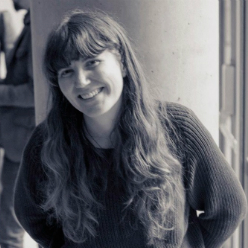 Cybercrime in the Sky
Every day, hundreds of people fly on airline tickets that have been obtained fraudulently, and much of this is facilitated by cybercrime. I will use this example to explore cybercrime in more depth, and understand its real-world impacts.  I will explore the trade in these tickets, drawing on interviews with industry and law enforcement, and an analysis of an online blackmarket. Tickets are purchased by complicit travellers or resellers from the online blackmarket. Victim travellers obtain tickets from fake travel agencies or malicious insiders. Compromised credit cards used to be the main method to purchase tickets illegitimately. However, as fraud detection systems improved, offenders displaced to other methods, including compromised loyalty point accounts, phishing, and compromised business accounts. In addition to complicit and victim travellers, fraudulently obtained tickets are used for transporting mules, and for trafficking and smuggling. I will identify the difficulties faced by law enforcement with identifying those who are complicit in this trade. I will also outline potential interventions, aimed at the act, the actor, and the marketplace, with the goal of preventing and disrupting this crime type.
This seminar is open to all interested in attending, with no ticket required.
If you wish to be added to the seminar mailing list, please contact: reception@crim.cam.ac.uk
For full listing of IoC Seminars: http://www.crim.cam.ac.uk/  For directions: http://map.cam.ac.uk/
Date:
Thursday, 22 November, 2018 -

17:30

to

19:00