---
Eng Seng - MPhil in Criminology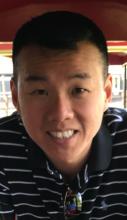 "It was a wonderful year for us - my 3 year old twins and wife enjoyed life here as much as I did. The university accommodation was comfortable and safe, and the MPhil programme was intellectually stimulating and enriching. We had students from all five continents and the exchange of ideas and perspectives were incredibly diverse and meaningful.  I particularly liked the optional modules, where the smaller class size allowed us to discuss, learn and dive deeper into issues.  Lecturers and Institute staff were very helpful and understanding.  Overall, the programme was very well planned and paced, and there were ample opportunities to travel around with my family."
---
Atticus DeProspo - MPhil in Criminology
"I am a Bill Gates-Cambridge Scholar from the United States, who studied Criminology at the Institute of Criminology, University of Cambridge during the 2017-2018 academic year. I conducted research under the supervision of Professor Loraine Gelsthorpe on interrogating police officers suspected of misconduct in the United States. My coursework in criminological research methods and criminological theories helped prepare me to critically analyze police handbook and training materials related to police interrogation techniques. I enjoyed the taught and research aspects of the Criminology program, as I was able to improve my research skills through the courses and then I had the opportunity to apply those research skills in an area of interest to me through my dissertation.  I entered the Criminology program to improve my research and analytical abilities, so I could use these skills as I pursue a career as a lawyer in the United States."
---
Levent Emre Özgüç - MPhil in Criminological Research
"When I first applied to the Institute in Criminology to be a postgraduate student, I was hesitant as I had a law background and I was not proficient in social sciences research. However, my doubts were cleared within days of joining the programme. I can honestly say that the Institute is one of the best places to learn and specialize in criminology. The research staff consists of experts in the area who are always eager to help, and it is impossible to fail in finding any relevant book or journal in the Radzinowicz Library. Moreover, life in Cambridge is full of opportunities. Students get to be a part of a large network and mingle with the best names in their area, academically and career-wise. Even when socializing with other students, one acquires a different perspective, as the University has an extremely diverse student population coming from various academic and cultural backgrounds. Overall, I can say that my year in the University of Cambridge has been one of my best and I would certainly suggest the Institute programmes to anyone who wants to discover more about criminology."
---
Joshua Lefurge-Mcleod - MPhil in Criminological Research
"I came to Cambridge to pursue a Master's in criminological research to gain an international perspective on how evidence-based policies can improve the criminal justice system in the US.  The Institute of Criminology has been rigorous in its expectations while remaining fair its evaluations.  Through lectures, supervisions, and impromptu meetings with professors, I have received an invaluable education and look forward to applying what I have learned to public policy in the US.  The IoC has been welcoming and collaborative, providing a positive learning environment for my postgraduate studies."
---